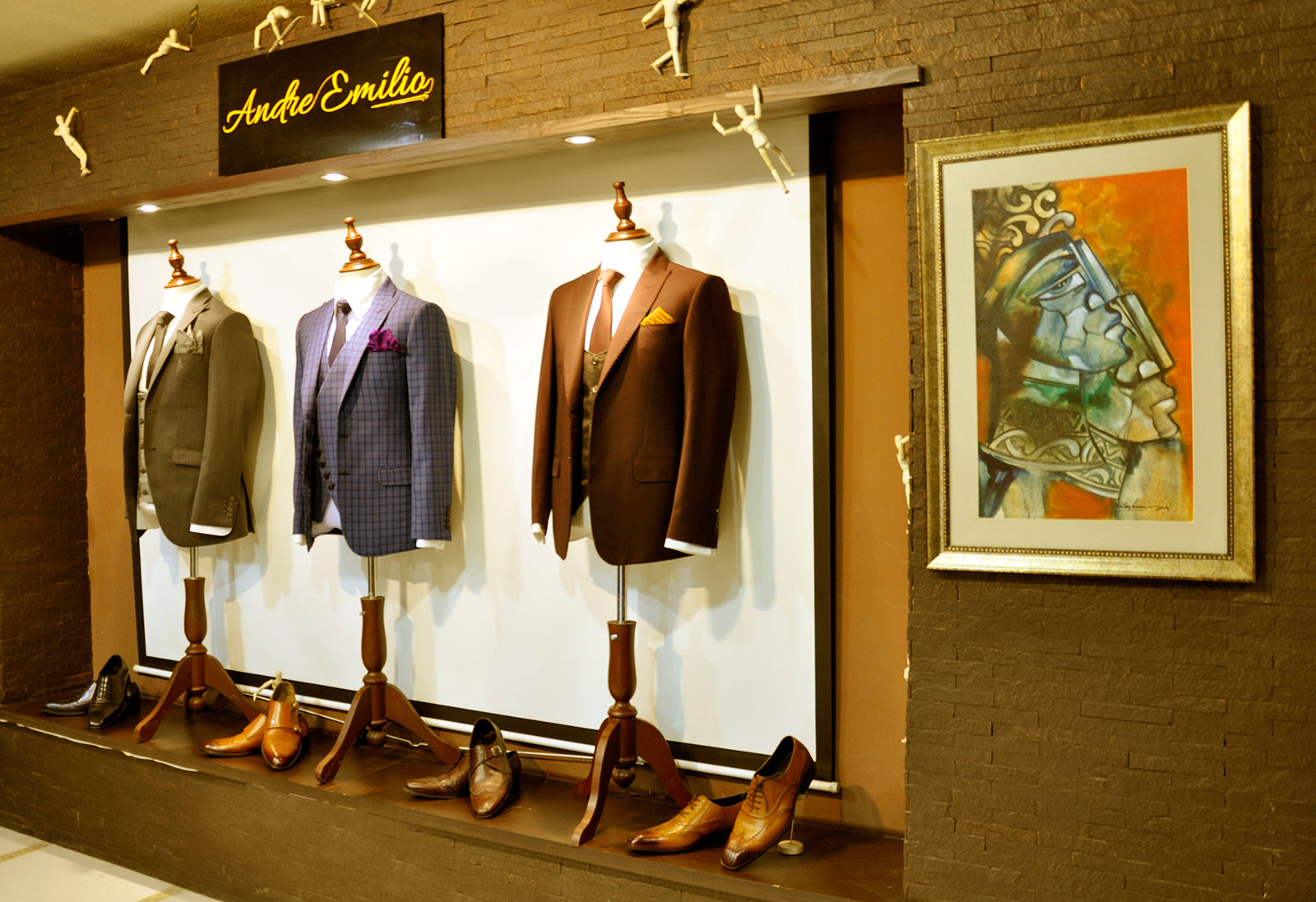 The word bespoke itself is derived from the verb bespeak, meaning to "speak for something," or to "be spoken for."  Bespoke clothing is traditionally cut from a pattern specifically crafted for an individual client, and so differs from ready-to-wear, which is factory made in finished condition of standardized sizes, and from made-to-measure, produced to order from a pre-cut pattern. Andre Emilio specializes in handcrafted custom clothing for men and women. We work with each individual client to create the perfect garment.  We take into consideration all design expectations and work to satisfy each client's particular taste and discretion. Choosing Andre Emilio Bespoke Service means opting for the luxury of a sophisticated tailored suit, personalized to meet all the needs, the characteristics and the taste of the person who will wear it. Our Made to Measure Suits Online service provides a level of care and attention to detail. The service prides itself on discretion, exclusivity and craftsmanship with every garment engineered to suit the requirements of the individual client and crafted to the highest possible specification in true Andre Emilio tradition. The use of selected and prestigious fabrics, the refined tailored details, in a perfect balance between innovation and tradition, make Andre Emilio Bespoke Suit a work of art, always exquisite and exciting.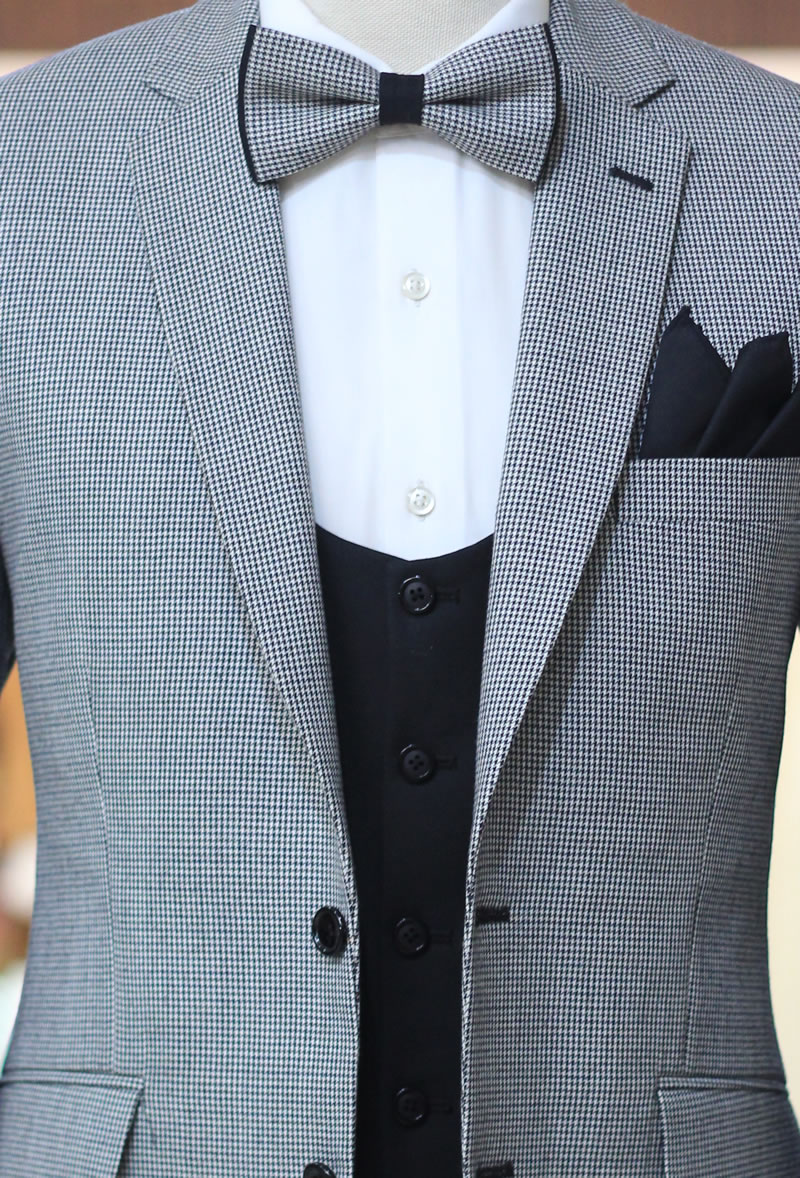 THE FABRICS
The fabric range is wide and diversified: it is possible to choose among new colors, exclusive patterns, unprecedented designs, and refined textures to update and personalize your wardrobe, following the latest seasonal trends. The exquisite fabrics specially sourced for premium quality and catered to suit your lifestyle. With a selection of lining colors, styles, the client can choose to have their garment either half- or fully-lined.Our suits are carefully made by our skilled tailors. They create a unique pattern based on your measurements and chalk it directly upon the fabric of your choice. High quality fabric is essential to giving a suit its shape and retaining form.
THE STYLE
The style reflects your personality. You are free to experience or invent your own style. You will see your creation take shape down to the last detail as you select lapels, buttons, pockets, linings, collars and cuffs among other options – an exceptional selection of elements that take your look to the optimum level. A bespoke suit reflects a personal style. It is not only about the perfect measurements: it reflects the person's own character. Personalization is realized through the choice of details, combinations of materials, finishings and colours, which tell every time a different story.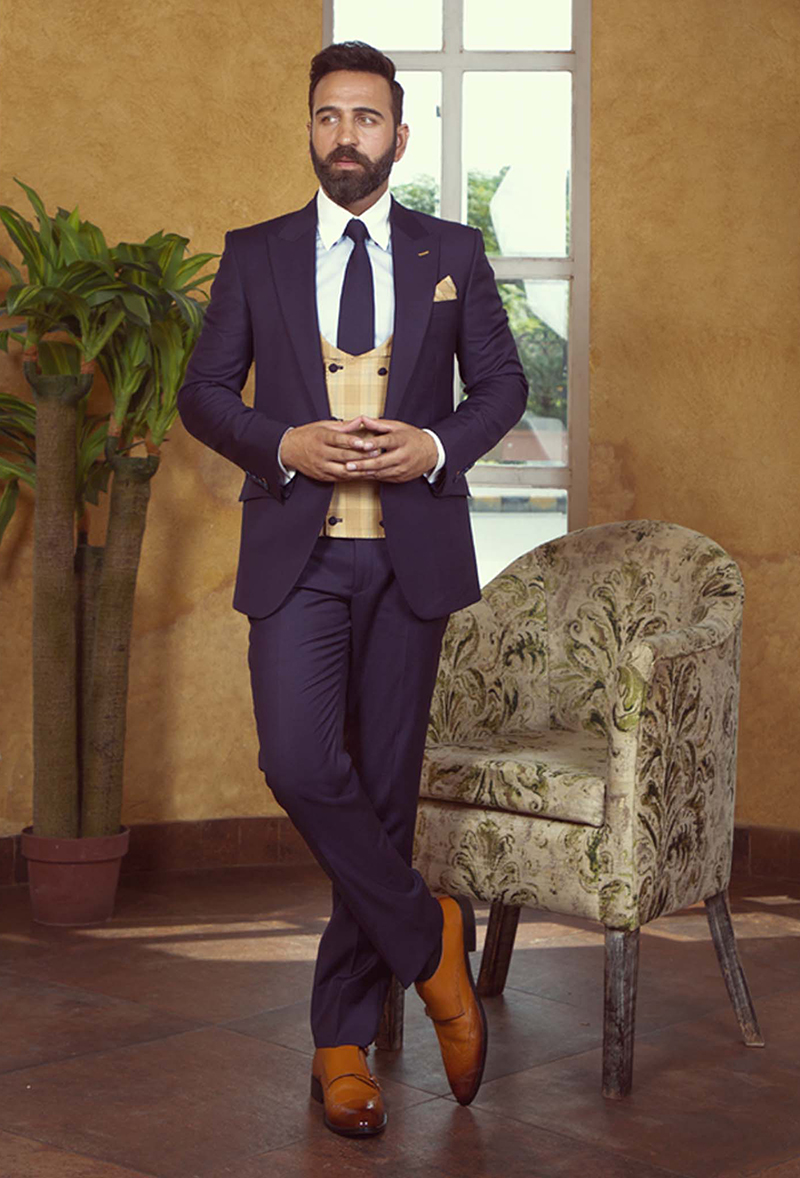 THE FITTING
In bespoke, Andre Emilio Suits are constructed according to your body shape that fit perfectly. Precise measurements are taken and sartorial adjustments are made to ensure that each creation is an impeccable match to your silhouette.A suit that fits just right, that has your individual style with finished details will have you looking and feeling your absolute best. Imagine picking up your suit and knowing it is going to fit uniquely to your body's build and physique. Our bespoke suits are made to your specific measurements and requirements, providing for the perfect fit you won't find anywhere else. Show your individuality by selecting the fabric, style and other personal details. Our suit collection is made using the most elegant fabric mills in the world. Each suit it made using a full canvas construction and a changing degree of either natural or extended shoulders which allow bespoke suits to fit perfectly.
THE DETAILS
The finer details are as important as the cut of a suit or coat. Hand-finished buttonholes are available and buttons themselves are offered in a variety of finishes, including mother-of-pearl, metal, and real horn. With a selection of lining colors, styles, the client can choose to have their garment either half- or fully-lined.Tailor creates the patterns, exact to customer's measurements, making every piece unique and one of a kind. A bespoke suit is not a made-to-measure suit. It carries more than customer's basic measurements – because the suit is made to fit like a glove. The bespoke suit is lighter, more detailed and made from much finer materials. There are no design limits and the suit can last for decades.